Calm the Weary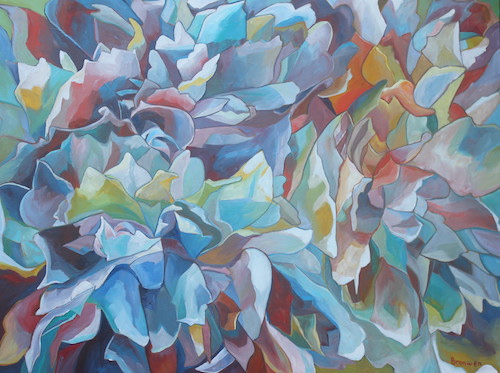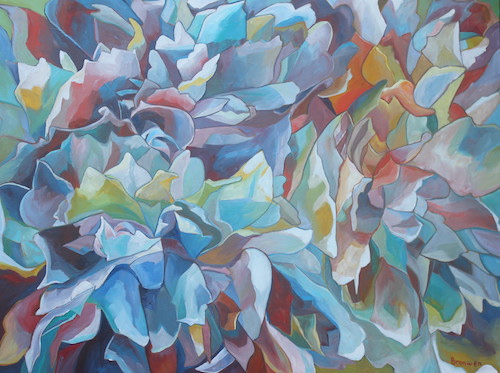 sold out
Calm the Weary
Original Acrylic Painting
48" x 36" (c) Bronwen Mayer Henry
These peonies can calm a weary soul.
(I know this is true, for they calmed my own.)
They are a source of rest and energy at the same time.
(How can this be? I don't know. Decide for yourself.)
You might wonder,
"Is there more color there than I thought?"
You look deeper, and ponder,
"How is it I can feel calm and a sense of possibility at the same time?"
There is a burst of color that can't be held back.
(This canvas dances, like that penguin in Happy Feet.)
Doing its own thing.
Moving to its own rhythm.
There is gentleness right there with the boldness.
Undemanding. Still the color bursts forth.
Brighter than you first thought.
Dancing without hesitation.
These peonies didn't open because of pressure or policy.
They didn't reveal their beauty after intensive research.
They bloomed when they were ready and with abandon.
They were made to bloom. (And so are you.)
Original Acrylic Painting on Canvas by Contemporary Artist Bronwen Mayer Henry
Painted image wraps around the sides of canvas, so your new painting is ready to hang. No framing needed.
SHIPPING: Free shipping in Continental US. Outside continental US, any additional shipping costs will be calculated based on distance and package dimensions and will be invoiced after sale.
Email: bronwen.henry@gmail.com