A Blueberry View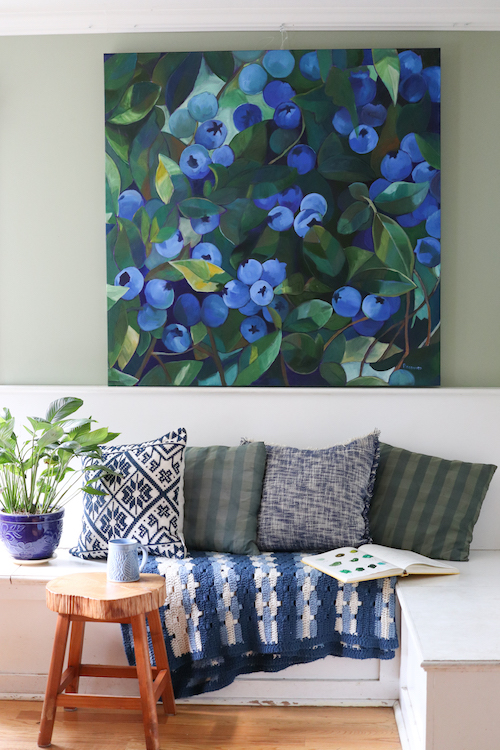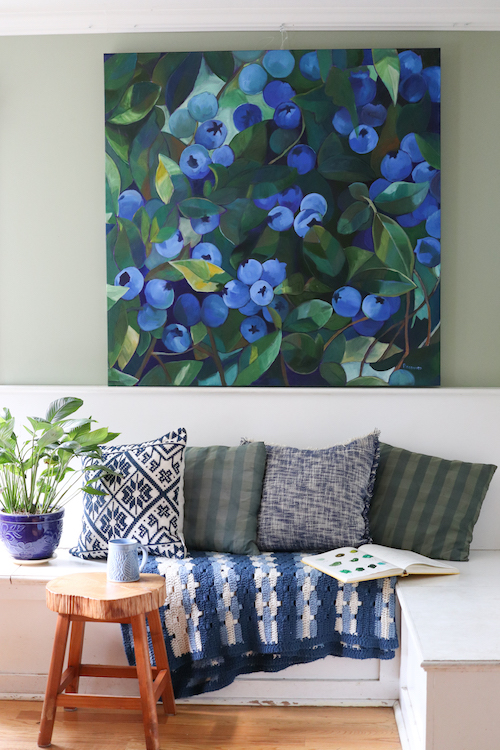 sold out
A Blueberry View
Original Acrylic Painting
48" x 48" (c) Bronwen Mayer Henry
Get lost in the depth of this joyful piece. Let the colors pop and wash over you and remind you of everything there is to be grateful for.
Part of the Blueberry Collection:
Created after a long winter, this collection invokes the joy of summer. These blueberries stand as a reminder of the warmth and sweetness of this season. Focusing and revisiting this theme again and again was grounding for me and a reminder to be present.
"A Blueberry View" is a 48" x 48 inch original acrylic painting on cotton canvas. The sides are painted so framing is not necessary, it is wired and ready to hang!
SHIPPING: Free shipping in Continental US. Outside continental US, any additional shipping costs will be calculated based on distance and package dimensions and will be invoiced after sale.