Beautiful Beginnings No. 5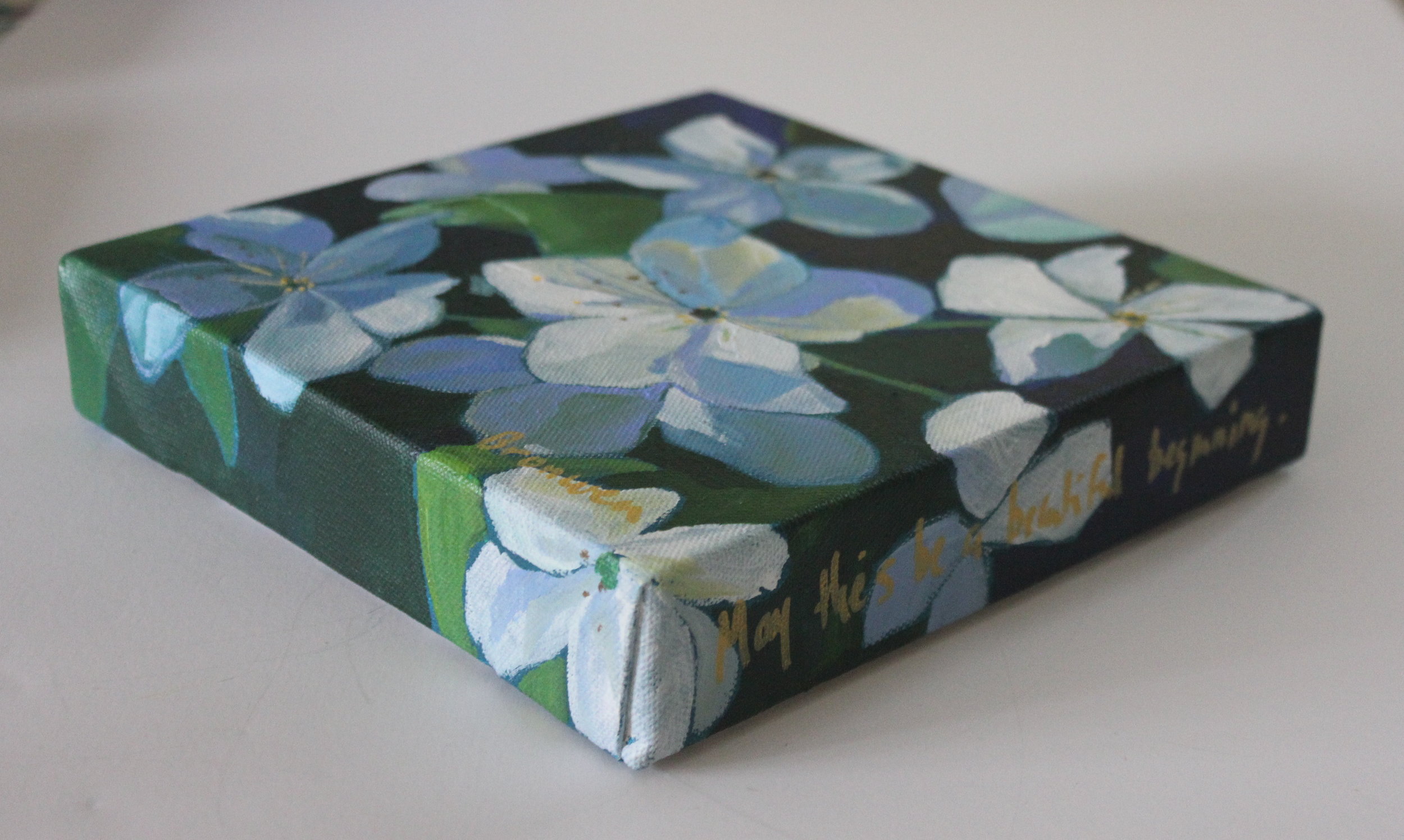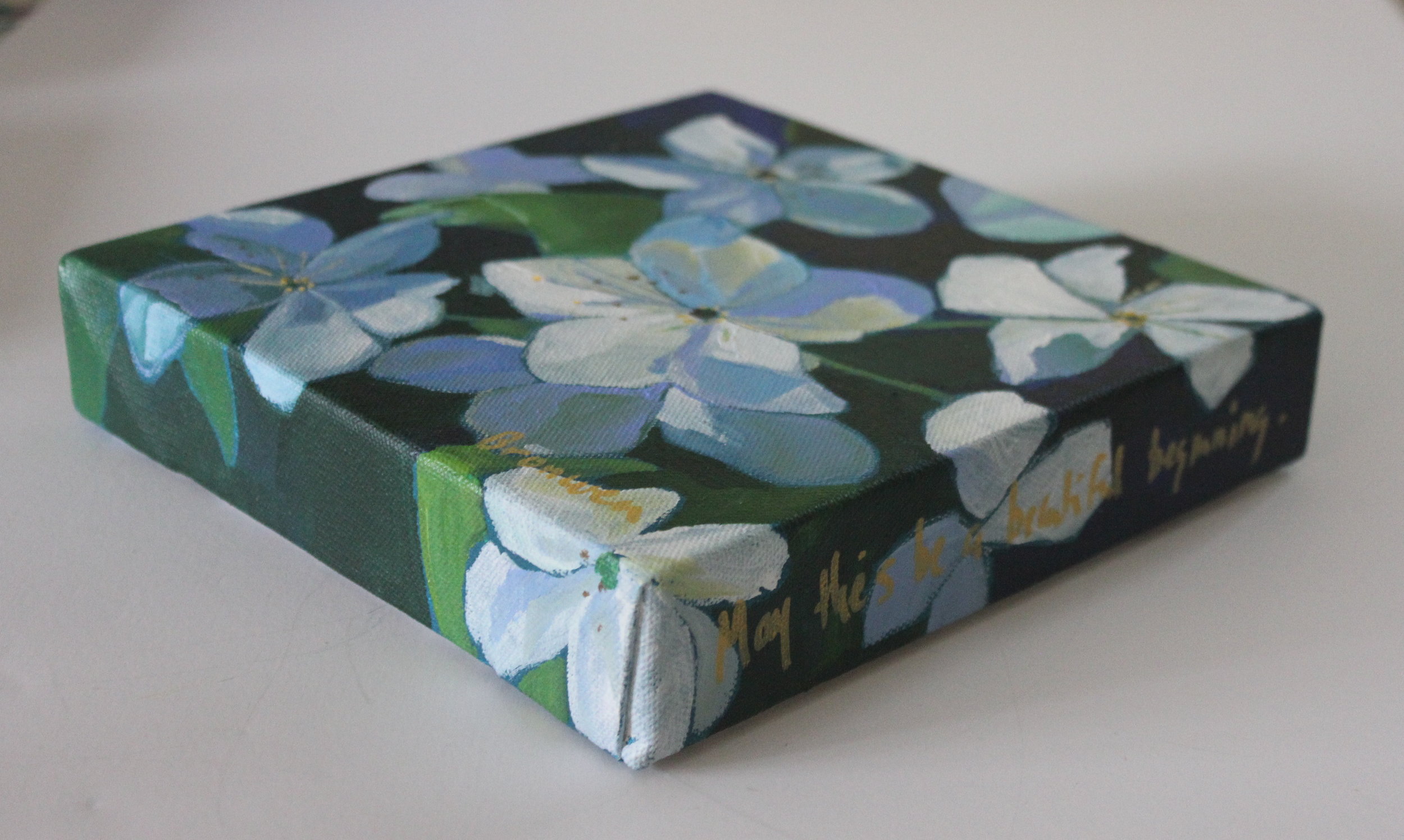 sold out
Beautiful Beginnings No. 5
Original Acrylic Painting
8" x 8" (c) Bronwen Mayer Henry
Beautiful Beginnings No. 5 (Written on edges of painting: "May this be a beautiful beginning").
This piece was created inspired by flowering dogwood.
"Beautiful Beginnings No. 5" is an original acrylic painting on cotton canvas. The sides are painted so framing is not necessary, it is ready to hang!
SHIPPING: Free shipping in Continental US. Outside continental US, any additional shipping costs will be calculated based on distance and package dimensions and will be invoiced after sale.
Payment Plans: Message artist (bronwen.henry at gmail.com) for payment plan options.