Light On Your Path No. 1, 2, 3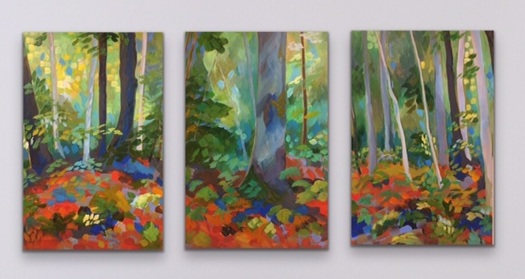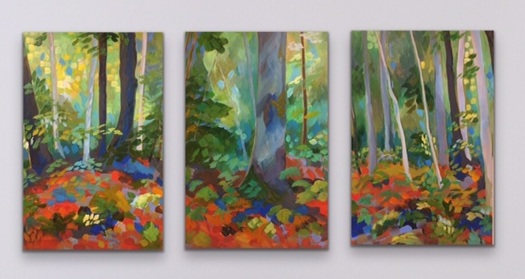 Light On Your Path No. 1, 2, 3
Paintings inspired by Nova Scotia woodland hikes. Reflecting on paths and the longing for one to open. Remembering that you will know it is your path because the light will shine on it.
Three canvases, 24" x 36" (Total width 72"). (c) Bronwen Mayer Henry (Acrylic on Canvas)
Sides painted, ready to hang. Free shipping in Continental US.